ABOUT
---
Jonathan Danko Kielkowski is a German based architecture and documentary photographer. Working for architecture offices, urban administration and agencies his work can also be found in exhibitions world wide.
Biography
Jonathan was born on May the 7th 1988 in Nuremberg, Germany.
Between 1994 and 2006 he went to the Waldorf School in Wendelstein Germany where he achieved his high-school diploma. 2006 he switched to the Lothar von Faber School in Nuremberg, an Art College of advanced Education where he qualified for further education at the university of applied science.
During this time he focused mainly on drawing, painting as well as sculpturing and scale modeling, experimenting with different technics to express him self.
While he was graduating from school the demolition of an old abandoned factory he had spend a lot of time in his youth, led him to his first steps in photography in 2009. Jonathan wanted to capture and document the last moments of this structure before it disappeared.
After graduating from school he started to study communication design at the Georg Simon Ohm University of applied sciences in Nuremberg in 2010.
2011 Jonathan became father of his son Georg.
2015 he graduated from university with a Bachelor of Arts degree.
Besides working on commercial photographic and 3D projects he also spends a lot of time on various free documentary projects. All of them are driven by the fascination of telling and showing forgotten stories, places and traces of human presents.
2016 he published with White-Press his first book "Concordia", showing for the first and only time the interior of the wrecked cruise ship Costa Concordia after it was raised back in 2014.
In June 2018 Jonathan became father for a secound time with his daughter Greta.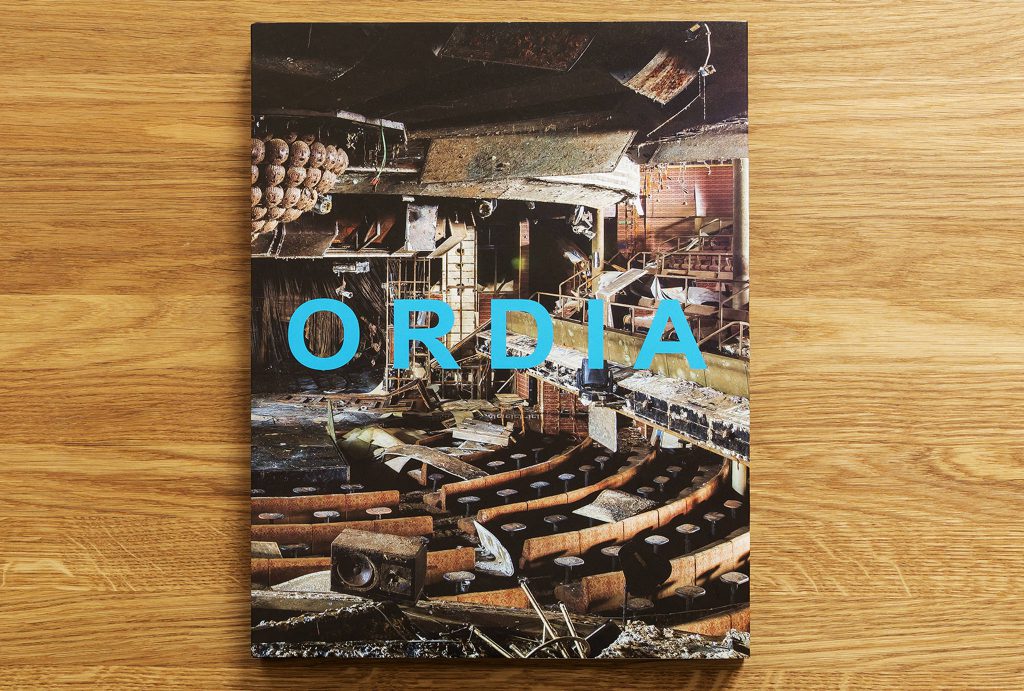 PRINT PUBLICATIONS
---
2013 Heft 3 "Schöne Heimat" Magazin – Editorial  "Denkmalabbrüche nach Gutsherrenart"
2013 Sommer "Nürnberg Heute Nr.94" Magazin – Documentation "Auf Drehortsuche"
2014 Winter "Nürnberg Heute Nr.97" Magazin – Editorial "Und Action!"
2016 Februar "Concordia" Artist Book published by White Press
2016 March "Vanity Fair – Italy" Magazin
2016 March "ART" Magazin – Pictures of the Month
2016 March "Photonews" Magazin – Portfolios
2016 October "German Underground
" Photo book by DuMont
2018 October "Chip Photo Video" Magazin – Fotografie Extrem
2019 January "Pyramiden" Second Photo Book published by White Press
PRESS 
---
2011 NN Interview
2012 SRB Interview
2013 Video – Franken TV "Weinerei Exhibition"
2013 Curt Magazin
2014 NZ German Newspaper
2016 Video – TF1 France National Television News Report
2016 Stern
2016 Vice Germany

2016 Vice International
2016 Vice China
2016 The Guardian
2016 Spiegel Online
2016 The Huffington Post
2016 Video – The Huffington Post Germany
2016 De Volkskrant dutch newspaper print and online
2016 Frankfurter Rundschau german newspaper print and online
2016 FAZ German newspaper print and online
2016 NZ German newspaper
2017 GEO
2017 Mashable
2017 DIY Photograhy
2017 Bayern 2 – Radio Reisen – Radio Show (My part at minute 20)
2018 Bayern 2 – Radio Resien – Radio Show (My part at minute 16:24)
EXHIBITIONS
---
2012 September "Photokina" Cologne
2013 April "Quelle-Großversandhausfotografie" Weinerei Nürnberg
2015 November "Fotofever – Photography Art Fair" Paris
2016 Februar "LA Art Book Fair" Los Angeles
2016 June "Vienna Photo Book Festival" Vienna
2016 July "Arcana Books on the Arts" Los Angeles
2016 July "Rencontres d Arles 2016" Arles France
2016 July "BYOPapers Arles"
2016 October "EMOP Berlin" Speech and book presentation
2016 November "Paris Photo" Book signing and presentation
2017 February "Düsseldorf Photoweekend" Speech and book presentation
2017 June "Vom Untergang" Photo exhibition, Nuernberg Künstlerhaus
2017 September "RAW 17" Photo exhibition, Photofestival Worpswede
2017 November "Slow Boat – 10 Years of White Press" Photo exhibition, together with Frederic Lezmi & Koji Onaka Forum für Fotografie Cologne
2019 January "Pyramiden" Photo exhibition & book presentation, Forum für Fotografie Cologne.
Copyright © 2018 Jonathan Danko Kielkowski – All rights reserved
Website
Design: Tim Kaufmann
Development : Robert Wolter – Knick Design GbR